Bye bye Mischa Barton! (hopefully)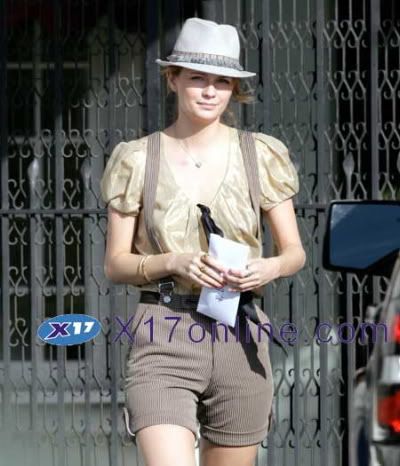 Mischa Barton has been dropped as the face of Bebe and replaced with 'Desperate Housewives' star Eva Longoria.
Mischa is pretty much only famous for the Bebe ads now...well..NOT ANY MORE! I wonder what she will do now? Probably continue to hang around doing absolutely nothing, and yet try and persuade us that she is a serious actress.
Please let this be the end of Mischa Barton (and her surprisingly saggy derierre!)
Just a sidenote: What the FUCK is she wearing? Was there a sale at "Big n' Tall Lederhosen Barn for the Old and Infirm"?